COMPLETE SYSTEM
A complete system for the dedicated
martial artist or an aspiring athlete.
Read More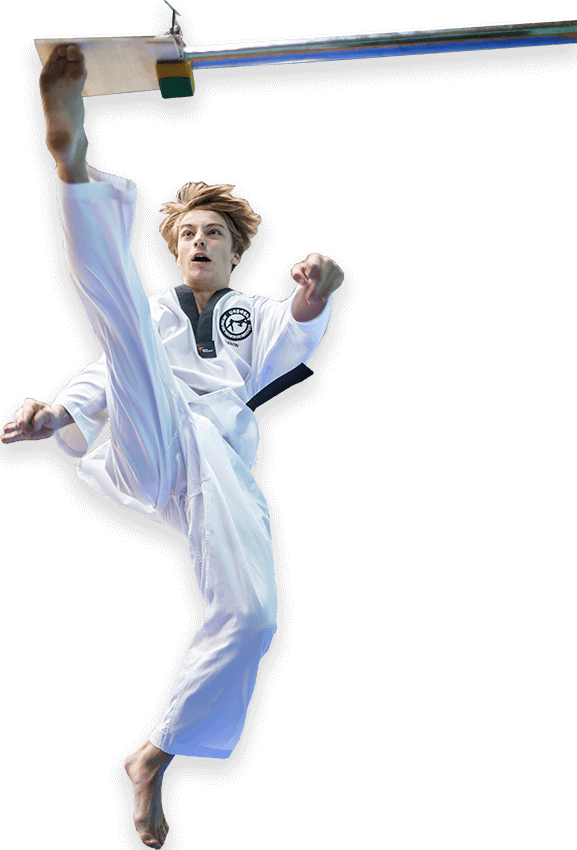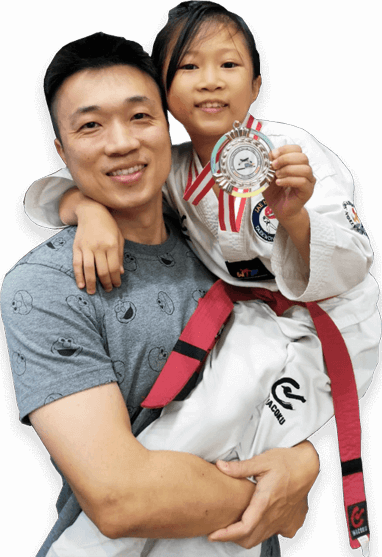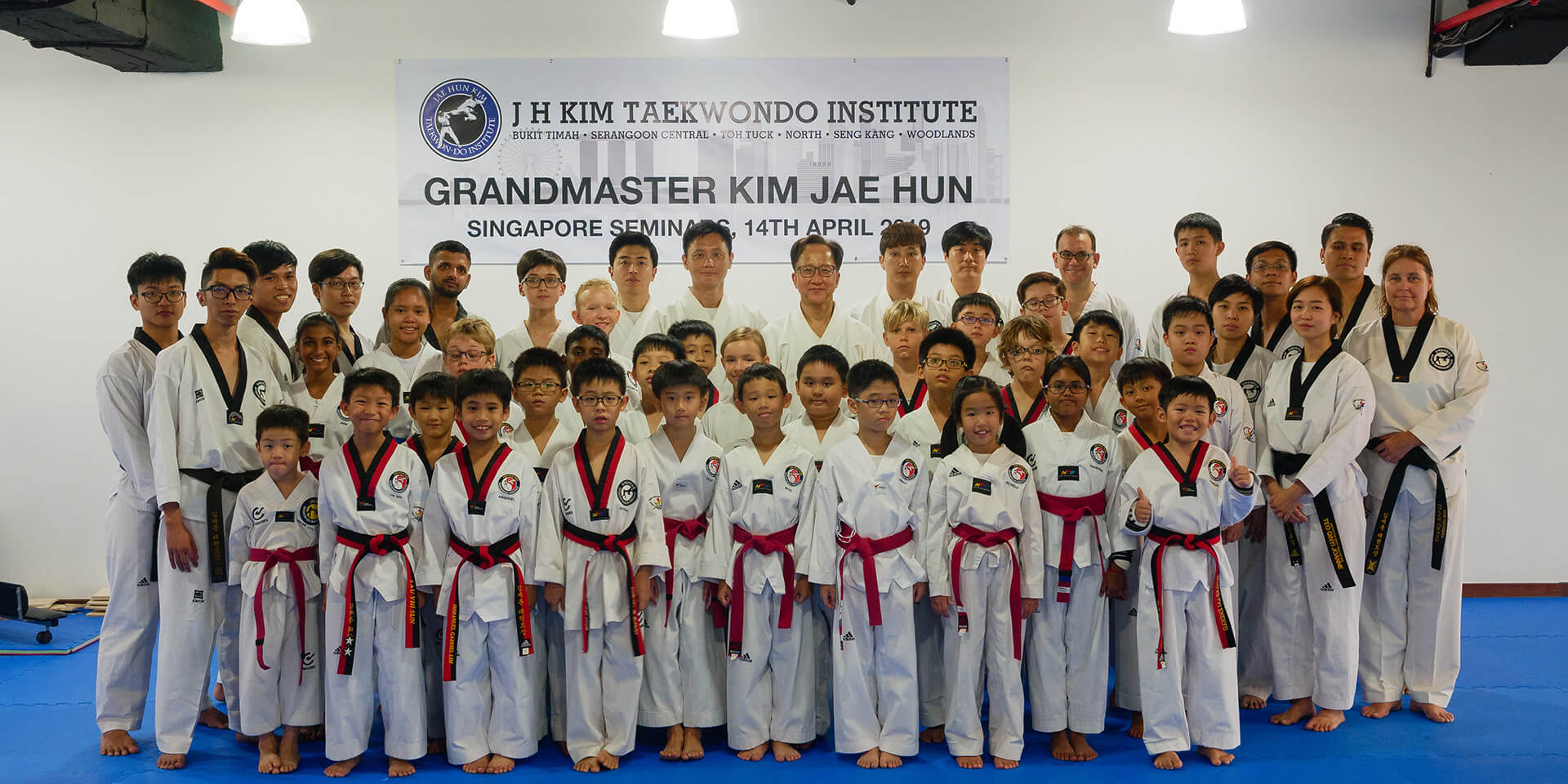 ENRICHING EXPERIENCE FOR ALL AGES

Differentiated classes allow optimal
learning and experience for everyone!

Read More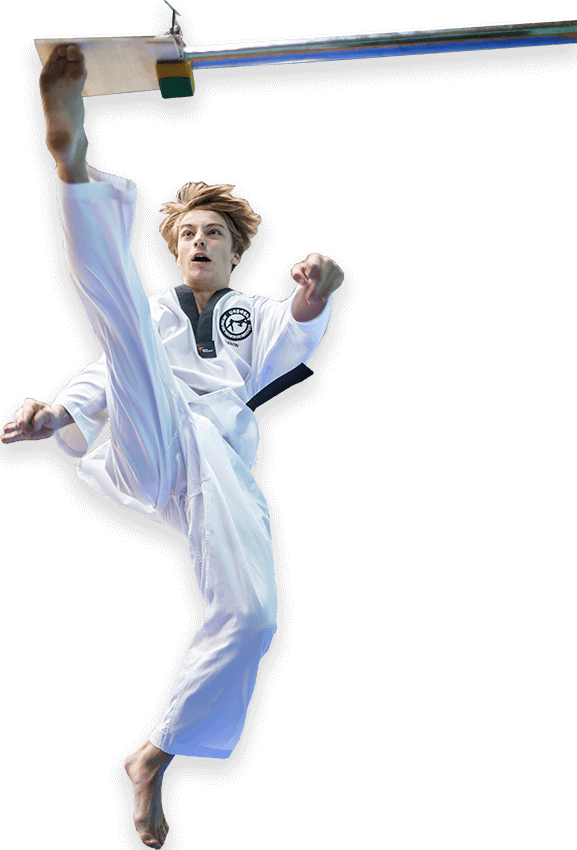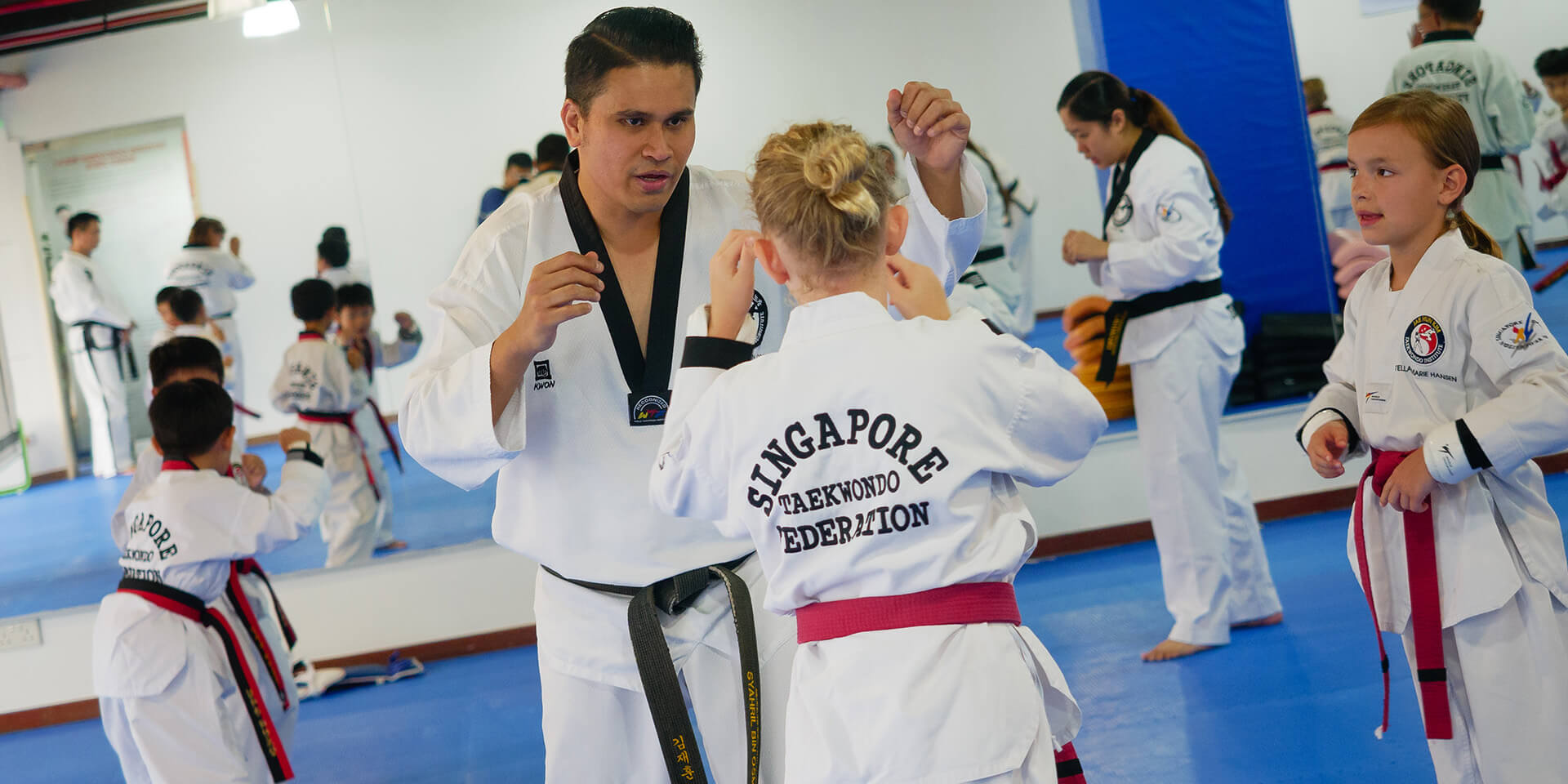 DEDICATED INSTRUCTION
Dedicated instructors to guide and support
you in your pursuit of excellence.
Read More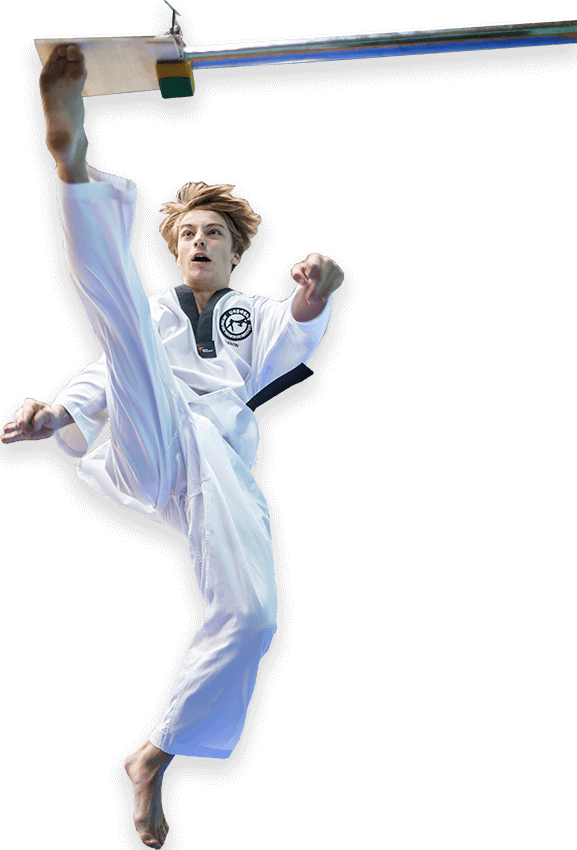 "
No complaints, just praise
"Out of all the kids activities/sports we have attended in three different countries, this one takes top spot. Kids learn discipline and skills while having fun. Immaculately organised, always friendly, helpful staff. No complaints, just praise ."
Martial Arts Programs
J H Kim Taekwondo stands at the forefront of Taekwondo instruction. Our curriculum is specially designed to help students learn in a systematic way. Our internationally-certified black belt instructors are trained to teach adult students in a technically precise yet intuitive manner.
Our Instructors
Our instructors come from many parts of the world, including USA, Korea, Singapore, Malaysia and the Philippines. Many of them are national champions and medalists, with a number of them having represented their countries at the elite level. The team also includes diploma, degree and master degree holders in Taekwondo, sports-related disciplines and other professional disciplines.
Branches
Our schools are affiliated to the Singapore Taekwondo Federation which is the Singapore national governing body for Taekwondo. Under the watchful eye of Master Lai, each school is a center of excellence for providing quality Taekwondo training to our students.
Book Your 1st Introductory Lesson
If you have the heart to learn we have the experts to guide you! Call us to book an introductory lesson and decide for yourself.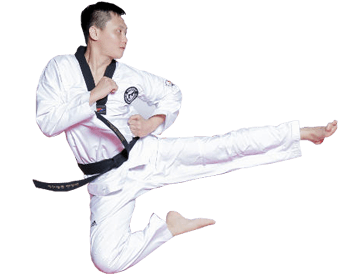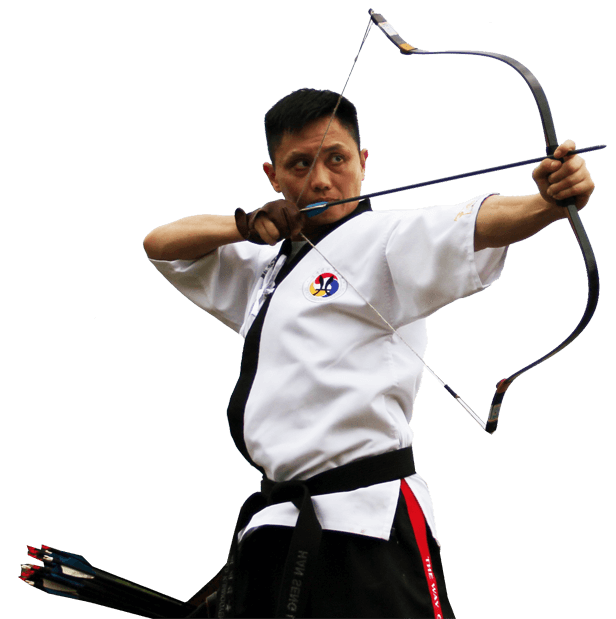 Head Instructor
Master Lai Han Seng
The chief architect of our schools' programs is Master Lai Han Seng, who is well-versed in the different aspects of Taekwondo. Master Lai is not only responsible for upholding the excellence of J H Kim Taekwondo in our schools but also has to make sure that the students received the right training to meet the standards and grading requirements of the Singapore Taekwondo Federation.
– STF 6th Dan
– STF Examiner and Course – Conductor
– STF National Poomsae Referee
– STF National Kyorugi Referee
– WT International Poomsae Referee
– WT International Kyorugi Referee
– ATU Licensed Coach
– WKF Head Instructor
– Multiple-time National Champion in Poomsae
– Multiple-time National Champion in Kyorugi
– Former National Athlete